March 30th, 2011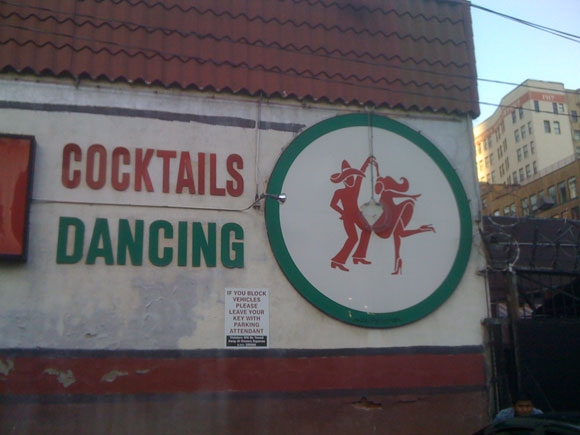 "The first day of spring is one thing, and the first spring day is another. The difference between them is sometimes as great as a month," said Henry Van Dyke. That's why we have cocktails and dancing.
» Opus Affair Presents: the WAITIKI Festival of Music & Cocktail, Russell House Tavern, April 10, 6:00-10:00 p.m. Opus Affair, Graham Wright's non-profit social networking group for young professionals interested in the fine arts, and the exotica orchestra WAITIKI are planning "a night of all-out tiki to launch us into spring," says WAITIKI bandleader Randy Wong. Imagine classical musicians, tiki geeks and cocktailians getting loose on rum-tastic drinks and grooving to sultry soundscapes by — and inspired by — the legendary Martin Denny. The godfather of exotica music, Denny would have turned 100 on April 10. Inbetween sets of live exotica, Brother Cleve and his friends Jack Fetterman and Gina of the Jungle will assume DJ and MC duties. All the while, barman Aaron Butler will lead his Russell House staff in mixing classic and original tiki cocktails featuring rums by Montanya, El Dorado, Folly Cove and Chairman's Reserve. No cover charge for this shindig, but a donation of $20 is suggested for the musicians. More details here. Anyone remember Boston's first WAITIKI Fest back in '07? I do. Barely. See you on April 10!
» Bulleit Rye. I was recently mailed a small sample of rye by the makers of the well-regarded "frontier whiskey" Bulleit Bourbon. Bulleit Rye's grain content is a whopping 95% rye (by U.S. law, rye whiskey must be at least 51% rye), which makes for an estery nose and a spicy, dry character. A Bourbon Blog review compared the finish to "cinnamon red hot candy." In an Old Fashioned, that trait, along with the heat of a 90-proof spirit, evoked the velvety raspiness of a kitten's tongue. I really liked the stuff and am looking forward to trying it in cocktails around town. Bulleit Rye should be available very soon and, like Bulleit Bourbon, is fairly priced ($28 or so).
» Cocktail Wars. Woodward at the Ames Hotel is doing another round of Cocktail Wars starting this Sunday, April 3. The Ames PR folks call it "an Iron Chef-style bartending competition taking place every Sunday where two of Boston's best mixologists go head-to-head to create the best cocktail using a series of secret ingredients (typically a spirit, a fruit, an herb, or a vegetable) in the allotted time. The creations are then judged by some of Boston's biggest industry experts." Posing as one of those industry experts, I'll be judging the April 24 contest. These contests are quite lively — last year I judged the finals — so swing by for a look.
» New Boston-area bars. Crikey, I've been so busy visiting new bars around town that I forgot to write about them. Here are some very short reviews:
Tags: Bergamot, Bulleit Rye, Citizen Pub, Cocktail Wars, Erbaluce, Local 149, Opus Affair, Russell House, Temple Bar, The Gallows, tiki, Waitiki, Woodward at Ames
Posted in Boston bars, Events, Nips, Whiskey | 7 Comments »