April 30th, 2011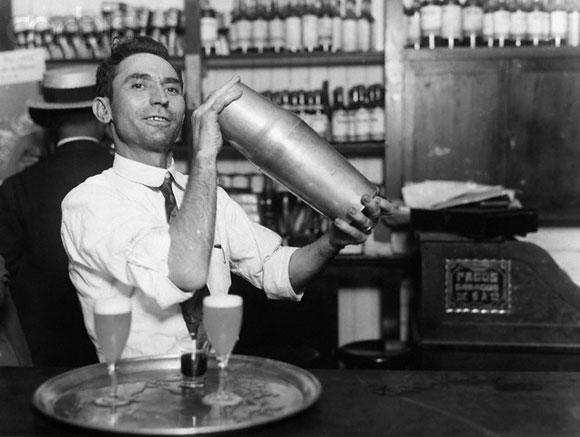 On May 8, drinkboston and Trina's Starlite Lounge are throwing a party, Cócteles Latinos!, featuring cocktails (see below) made with Latin American spirits: rum, tequila, mezcal, cachaca, pisco and perhaps the odd Mayan liqueur. Salud!
Besides Mother's Day and the beginning of World Cocktail Week, we're celebrating drinkboston's 5th birthday. Boston's First Couple of bartending, Beau and Trina Sturm, will be our hosts, and special guests Ben Sandrof and Misty Kalkofen will get behind the stick. Deep Ellum's Dave Cagle will spin party tunes, and Starlite chef Suzi Maitland and her crew will put out the Latin American treats.
Cocktail menu will feature both old-school and new-school libations, TBD. Thanks a million to our sponsors: Brugal rum, Chinaco tequila, Del Maguey Vida mezcal and Macchu Pisco.
Cócteles Latinos! Hosted by drinkboston and Trina's Starlite Lounge (3 Beacon St., Somerville)
Sunday, May 8 (yes, Mother's Day — bring mom!)
7:00 p.m. until last call
Tickets are $40 and include three cocktails and Latin American snax.
Call the Starlite at 617-576-0006 to purchase your ticket in advance, as there's a good chance we'll sell out quickly.
Put on your best Old Havana nightclub threads and come on by. See you there!
THE COCKTAILS
(Exact recipes will be published after the event.)
Zocalo
Del Maguey Vida Mezcal
Dry vermouth
Canela simple syrup
Angostura bitters
Lemon oil
Chinaco Punch
Chinaco Plata Tequila
Yellow Chartreuse
Luxardo Maraschino
Lemon juice
Watermelon juice
Vino verde
Magic Word
Chinaco Plata Tequila
St Germain
Aperol
Lemon juice
Hard cider
Corn & Oil
Brugal Anejo Rum
Velvet Falernum
Lime juice
Angostura bitters
Strawberry Rhubarb Pisco Sour
Macchu Pisco
Egg white
Lime juice
Fresh strawberry syrup
Rhubarb bitters
Mountain Dew Fizz
Cachaca
Mountain Dew
Lime juice
Agave syrup
Egg white
PLUS: Classic Mojitos & Green Grape Caipirinhas
Posted in Cocktails, Events, Pisco, Rum, Tequila | No Comments »