May 12th, 2010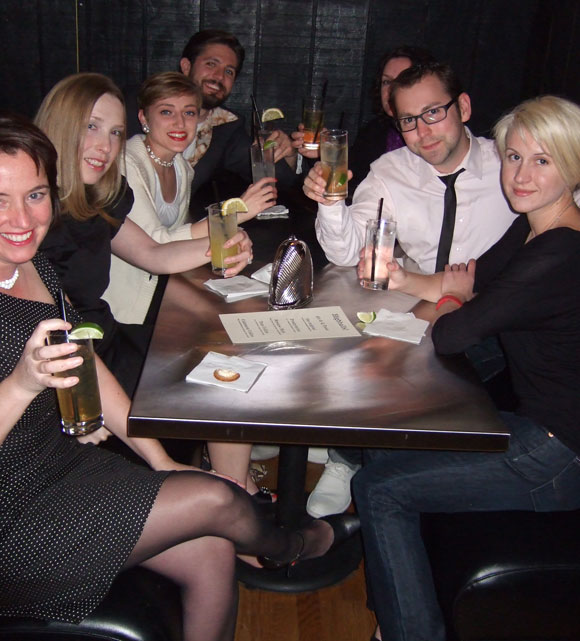 Thanks to all who came out to Trina's Starlite Lounge for the Highballs! bash and partied like it was 1965. Highlights:
Two people thanked me for having this particular party on Mother's Day, because their moms drank highballs.
A guy told me he wanted to drink his way through Embury and blog about it.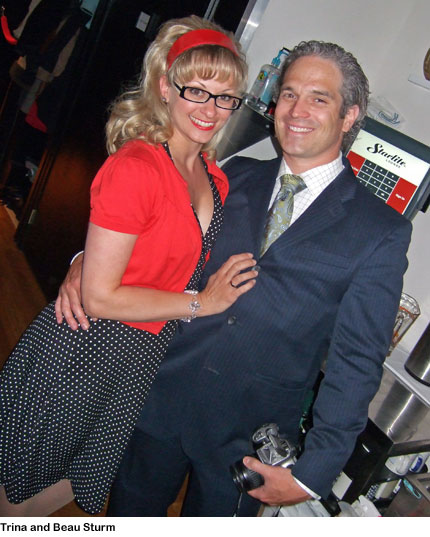 The Starlite staff and most of the guests showed off their vintage party clothes — nice.
I hobnobbed with a bunch of drinkbostonians, both new and familiar.
Starlite co-owner Beau Sturm made his own gingerale, and bartenders Emma Hollander and Dan Beretsky mixed it with Buffalo Trace Bourbon (for a traditional highball) and with Old Overholt Rye and seltzer (for a Presbyterian).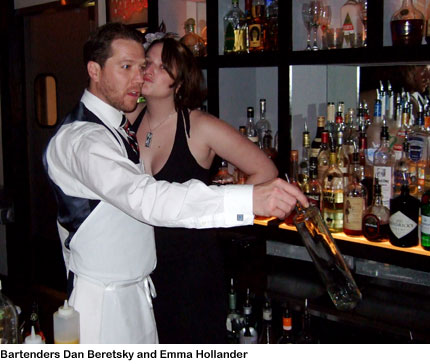 Chef Suzi Maitland was convinced that her giant, nut-covered port wine cheese ball would outlast the evening. We proved her wrong.
Co-owner Trina Sturm poufed her hair and greeted guests with trays of pigs in a blanket, Swedish meatballs, vegetable dip on melba toast and corndog bites.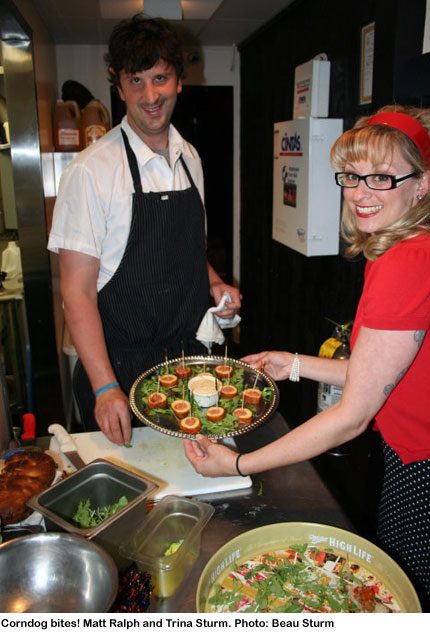 Some old friends surprised me.
Bourbon Belle, Saucy Sureau, Gin Rickey, Pinky Gonzales, Hanky Panky and Hot Toddy of LUPEC Boston were in the house.
People danced.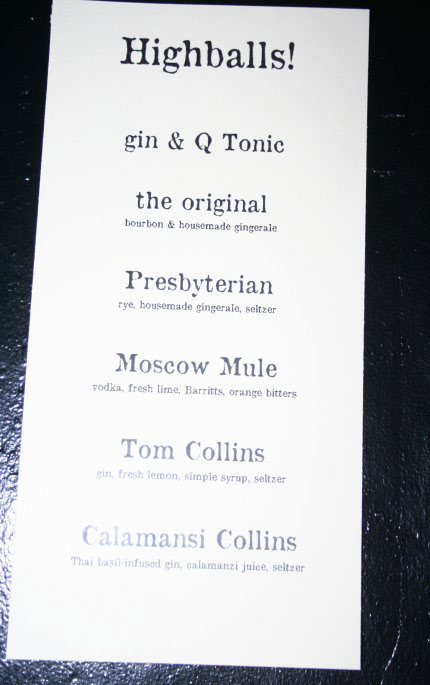 Tags: highballs, Trina's Starlite Lounge
Posted in Events, Whiskey | 2 Comments »