March 7th, 2009
Save the date for tiki mania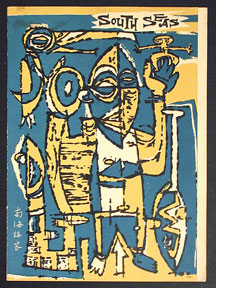 Save this date: Saturday, April 4. Drinkboston will co-host a tiki party at Eastern Standard beginning at 2:00 p.m. There'll be exotica and "tiki noir" spun by Brother Cleve, tiki education and artifacts by co-hosts the Fraternal Order of the Moai, and, of course, deliciously potent tiki cocktails by the bar staff at Eastern Standard.
Now, for those who think "syrupy umbrella drinks made with powdered mixes" when they think "tiki drink," I got news for you: this event will feature Real Tiki Drinks — the kind made with fresh-squeezed juices, traditional liqueurs, and layers of aged rum. When you try a couple, you'll understand … and you'll turn into one of those people who run around Boston looking for all manner of hard-to-find rums.
Stay tuned for details and ticket info.