April 2nd, 2010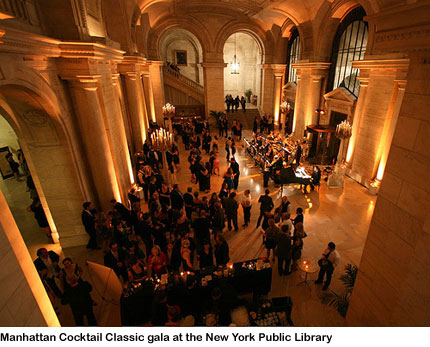 A few items to wet your whistle this month as springtime alternately entices and enrages us like a temperamental lover…
» Cheap drinks. Thank you, Boston magazine, for this article on where to get bargain cocktails around greater Boston. The list features establishments that sell mixed drinks for as little as $5.75 (for a Sazerac at Grendel's Den in Harvard Square — formidable!) and no more than $10. Many of Boston's best bars are included, which brings up a good point. I don't think any of the "craft" cocktail bars in the city charge more than $12 for a cocktail, and several charge less than that. Yes, $12 is a nice chunk of change, but it's not exactly $15 or $18 or whatever it is that swank nightclubs and hotel bars charge for the privilege of consuming an underchilled vodka martini on their glamorous premises. Generally, the creed of better cocktail bars has been that if you are forking over $10 or more for a drink, it should contain good ingredients (quality spirits, fresh juice, real grenadine, etc.), have balanced flavors (this usually involves measuring), be properly shaken or stirred, and be served with hospitality.
» Bar rules. Patrick Maguire, the blogger behind I'm Your Server Not Your Servant, has published a handy list of 64 Suggestions for Bar Customers. A couple gems: Rule # 12. "If you're standing in the bar area, be aware that the folks seated at the bar need space too, particularly if they are eating.  It's annoying for a seated customer to get bumped repeatedly by people standing behind or around them." Rule # 45. "Don't ask, Why don't we get one?, loud enough for everyone to hear when a bartender announces something is on-the-house to someone sitting next to you. There's a reason why they're getting a complimentary treat and it's none of your business." If Maguire starts circulating photos of habitual offenders like they did in Edwardian England, look out.
» Manhattan Cocktail Classic. For cocktailians, if it's springtime, it must be World Cocktail Week (May 6-13, 2010). The Museum of the American Cocktail in New Orleans launched the concept practically in tandem with the museum's founding in 2005. Basically, MOTAC encourages bars and cocktail enthusiasts to throw a collective, worldwide party in celebration of one of our nation's greatest inventions. As it tends to do, Manhattan has gone whole hog in this endeavor with the Manhattan Cocktail Classic, which launched in pilot mode last October and is debuting as a full-blown event May 14-18. If you're planning on going, get your tickets now, as they are expected to sell out quickly. Meanwhile, drinkboston has a little World Cocktail Week party of its own in the works, so stay tuned.
» 19th century pub crawl. I have to admit I'm a bit ruffled that a group of New Yorkers, of all things, has organized a 19th century pub crawl in Boston, of all places. But hey, history is history and drinking is drinking. The crawl, led by the New York Nineteenth Century Society, begins at 5:30 p.m. on Saturday, April 10. It starts and ends with 19th-century cocktails at Eastern Standard and Drink, respectively, and in between hits the Red Hat Café, Union Oyster House and Bell in Hand Tavern. The promo says, "Appropriate nineteenth century attire is encouraged, but by no means required." Phew, 'cause I think I left my whalebone corset in a cab after drinking too much Fish House Punch.
» It's official. We exist. Wow, this must be the NYC edition of Nips. The Village Voice has deemed Boston's cocktail scene "not far behind" New York's, praising us for our lack of "handlebar mustache and speakeasy aesthetic." Um … thanks. The bars Drink, Eastern Standard and Craigie on Main and the cocktail supply shop the Boston Shaker all get mentions. Congrats to all!
Tags: 19th century, bargains, Manhattan Cocktail Classic, New York, Village Voice, World Cocktail Week
Posted in Boston bars, Cocktails, Nips | 4 Comments »