July 21st, 2010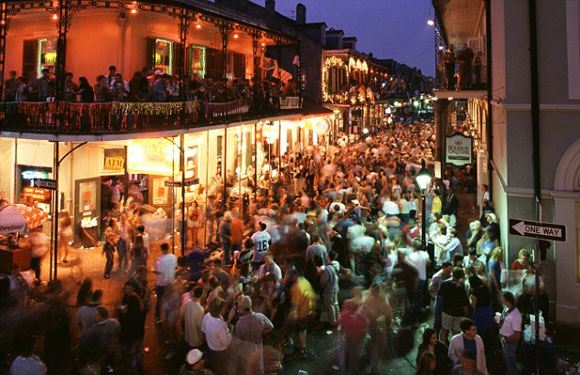 This year, I decided to skip the enlightening, invigorating and exhausting bit of debauchery known as Tales of the Cocktail, for which everyone in the drinks industry converges on New Orleans each July. I admit that it's bittersweet to watch most of the city's top bar workforce board planes heading south this week. And then there are all the Facebook and Twitter updates. "There were 40 of us on the flight — so fun!" "First round of Pimm's Cups!" "I'm at a seminar on blending whiskey!" "About to board the Beefeater party bus!" "Dancing to Kermit Ruffins at Vaughan's!" "Doing shots of Chartreuse at the Old Absinthe House!" "Running naked down Frenchmen Street!" "Woooooo!….Zzzzzz…."
No, really, I'm cool with my decision (sniff). Actually, I'm impressed that more Boston bar industry folk are attending Tales this year than ever before. This is not only good for New Orleans — Beantowners have an affinity for the place, and Tales tends to inspire return trips — but good for Boston as well. These men and women will be surrounded by a few thousand people who are truly passionate about their profession, and they will return charged up with ideas about how to make their good establishments even better.
In the meantime, if you, like me, are hanging around town this week wondering how to approximate the fun you'd be having if you were in New Orleans, here is a list of activities common during Tales, with their rough Boston equivalents.
A Sazerac served by prickly old pro Paul Gustings at Tujagues = A martini served by prickly old pro Reggie St. Paul at the Blue Room.
Well-crafted cocktails at a tasting room in the Hotel Monteleone = Well-crafted cocktails at Craigie on Main.
Kermit Ruffins' jazz band at Vaughan's = Jazz at Wally's or a rock show in Central Square.
Beignets at Cafe du Monde = Pastry at Cafe Vittoria in the North End.
Fried chicken and Abita at Coop's Place = Fried chicken and High Life at Trina's Starlite Lounge.
Oyster po' boy anywhere in NOLA = Oysters on the half shell anywhere in Boston.
The French 75 Bar at Arnaud's = The bar at Locke-Ober.
A Vieux Carre at the Carousel Bar = A Vieux Carre in a flask on the Rose Kennedy Greenway Carousel.
A 4:00 a.m. party in a suite at the Monteleone = A 4:00 a.m. party on your friend's porch in Somerville.
Tags: Boston bartenders, Tales of the Cocktail
Posted in New Orleans | 12 Comments »