February 13th, 2009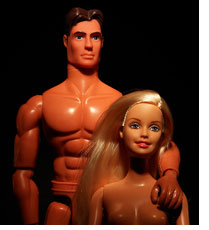 St. Valentine's Day is tomorrow. Eeccchhhh. Don't get me wrong. Romance? Love it. But V-Day? C'mon — it's probably the least romantic day of the year.
Whatever you do, do NOT get stuck going out to dinner at a fancy restaurant, where you'll only get depressed observing a sad parade of couples overpaying for an evening of forced romance, while various Men Are from Mars, Women Are from Venus relationship scenarios play out beneath the surface. If you're an imbiber, and you feel compelled to celebrate this day with your love, stroll down some unbeaten path where, if you're lucky, romance will sneak up and find you. At the very least, you'll have a good time. Suggestions:
Go to a dive bar in your neighborhood — walk there — and drink shots of whiskey and long-neck Buds.
Go to a sports bar and watch the Celts or Bruins on a giant TV while eating burgers and drinking Harpoon.
Go online and try to get a last-minute deal on a hotel downtown. If you manage that coup, have a large pepperoni pizza delivered to your room, stock the fridge with beer, and channel-surf the night away.
Invite your single friends over for a game of poker and make them martinis with plump olives.
Go skiing by yourself.
Tags: St. Valentine's Day
Posted in Beer | 8 Comments »