April 3rd, 2008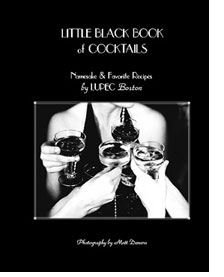 If you attended LUPEC Boston's Ladies Night at Toro on Sunday, it's entirely possible that the sea of bodies filling the room prevented you from noticing that the Ladies United for the Preservation of Endangered Cocktails were selling a book. That's OK, because for $15 you can still get a copy of the Little Black Book of Cocktails: Namesake & Favorite Recipes by LUPEC Boston.
It's a great-looking little volume, and it's for a good cause. Cambridge photographer Matt Demers took photos of all the Ladies as part of what he calls his "pearls project" — portraits of a variety of women he knows, inspired by the iconic Eugene Richie portrait (below) of 1920s film actress Louise Brooks. Damned if that Matt doesn't have a way of making everyday gals look like glamour-pusses. We (yes, I am a founding member of LUPEC Boston) were so pleased that we decided to put our photos together in a book, along with cocktail recipes, and give the proceeds from the books' sales to an organization that seriously helps women feel better about their appearance. That organization is the Friends Boutique at the Dana-Farber Cancer Institute, which provides wigs, prosthetics, scarves and other items to people dealing with the side effects of cancer treatment.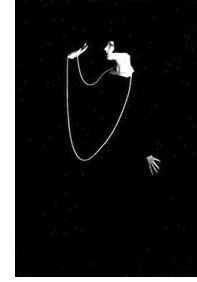 Each portrait in the book is accompanied by recipes for the subject's namesake cocktail (mine's the Barbara West) and two favorites (I chose the Jaguar and the Maharaja's Revenge, by two of Boston's best bartenders). The book contains roughly 40 recipes, all classics or inspired by classics.
Instructions for ordering the Little Black Book by mail are on the LUPEC Boston blog. And starting this weekend, you can purchase a copy at Magpie (617-623-3330) in Davis Square, Somerville, or Buckaroo's Mercantile (617-492-4792) in Central Square, Cambridge. But give these places a call first to make sure they're not sold out.
Tags: LUPEC Boston, photography, Recipes
Posted in Books & resources, Cocktails | 1 Comment »