September 30th, 2009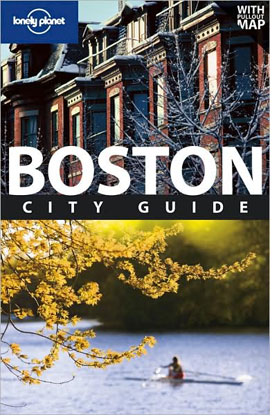 I've used Lonely Planet's travel guides on various trips, but never have I actually appeared in/written for one — until now.
Mara Vorhees, a Somerville resident who wrote the 2009 edition of Lonely Planet's Boston City Guide, cold-called drinkboston a little while ago to see if I wanted to write a sidebar for the guide's Drinking section. Uh, does a cold martini taste good at 5:00 p.m? Called "The 'Boston' Cocktail Mystery," the sidebar riffs off of a post I once wrote about the curious hodgepodge of vintage cocktails with "Boston" in their name. Mara was also nice enough to mention me in the section's intro as an expert on the local drinking scene. Neat.
There's a lot of good stuff in this guide, even if you're a local. For $17.99, it's worth keeping around the house for when out-of-towners come to visit. Especially if they happen to be fond of drink.
Tags: lonely planet, travel
Posted in Books & resources, drinkboston in the news | 9 Comments »