January 21st, 2011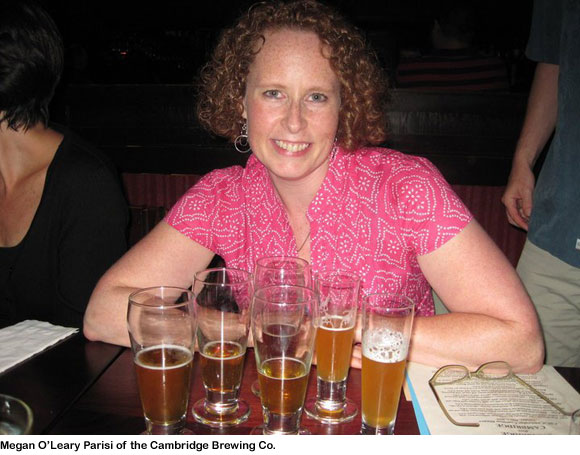 Today, three women will undertake what appears to be the first collaboration of female brewers. Megan O'Leary Parisi of our local Cambridge Brewing Co., Whitney Thompson of Victory in Pennsylania and Laura Ulrich of Stone in California will gather at the CBC to make a Belgian dubbel-style ale that they have labeled Project Venus. Cool, eh?
OK, all you medieval history buffs out there know it's probably not the first collaboration. In the Middle Ages in England, brewing was women's work, and the women who made beer were called brewsters. No doubt they joined forces from time to time. As Judith M. Bennett writes in Ale, Beer and Brewsters in England: Women's Work in a Changing World, 1300-1600:
"Women once brewed and sold most of the ale drunk in England, and since ale was, as we shall see, drunk in vast quantities, women had to produce and market it in vast quantities as well. Today, most aspects of the brewing trade … rest largely in the hands of men. Women's work has now become men's work. When did this happen? Why? With what effect?"
To answer that last question…
Uh, yeah. Bring on the Project Venus, ladies. The three brewsters hatched the collaboration while hanging out in Denver during the Great American Beer Festival last fall. They'll take the rich, malty, dried-fruit character of a classic dubbel and add a few twists, such as oranges, orange-blossom honey and saffron (!). Parisi, who has been brewing at the CBC since 2006, expects to tap the beer toward the end of February.
Long live the brewster tradition!
Tags: cambridge brewing co., Laura Ulrich, Megan O'Leary Parisi, Project Venus, stone brewing co., victory brewing co., Whitney Thompson
Posted in Beer | 1 Comment »