October 31st, 2010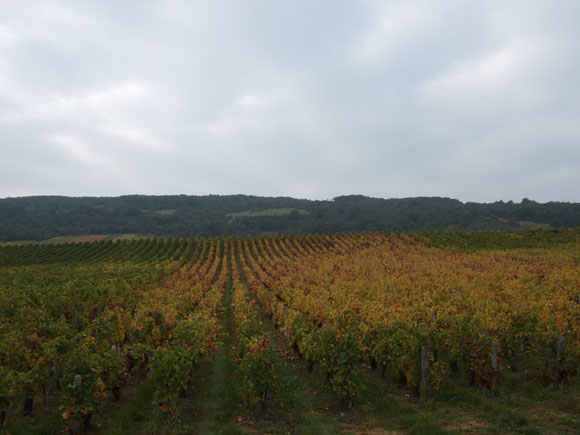 I was in Burgundy for all of five minutes before I began plotting how I could move there for a few years, holing up in a little village with well-pruned grape vines and a Romanesque cathedral, drinking delicious, affordable bottles of some of the world's best wine, eating pungent, oozy epoisse cheese after multi-course, farm-to-table lunches. The whole farm-to-table thing just happens naturally in the Burgundian countryside. They don't make a big deal out of it. Another thing that happens: pastis (for about $2.50 a glass) with your morning coffee. How could I not embrace that civilized tradition?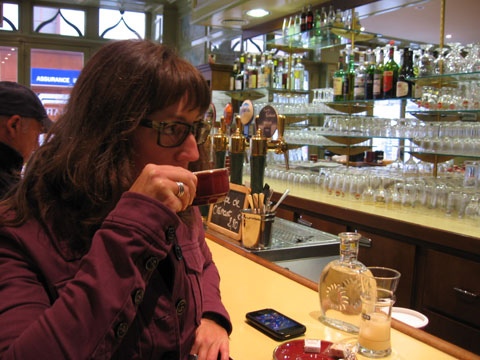 Here's proof of me enjoying a nice belt of the licorice-y national beverage at about 11:00 a.m. in the beautiful, medieval city of Cluny. Cluny was once the center of western monasticism and boasted the second-largest cathedral after St. Peter's in Rome before the building was destroyed during the French Revolution.
Yep, the dude in the little white truck is guiding his flock of sheep into their pen at the end of a day of grazing.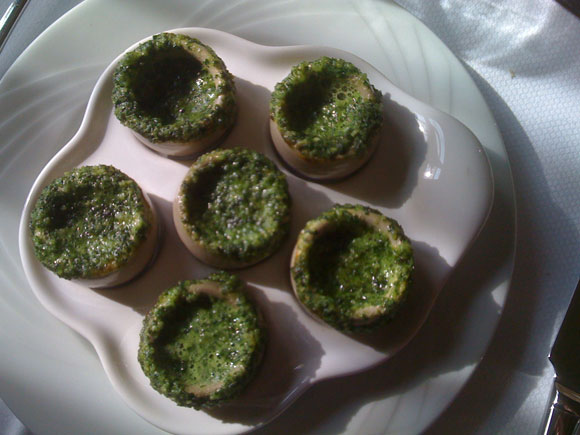 If you go to Burgundy and don't order escargots, go directly to jail. Plump snails bathed in butter, garlic and herbs — with a carafe of the house white, which will not cost you much and will be as solidly structured as the 11th-century stone cathedral across the street.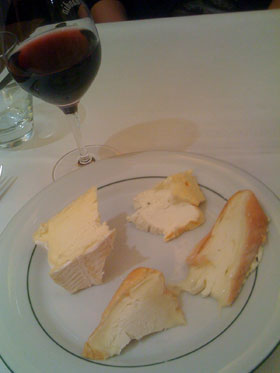 Another Burgundian delicacy that it is against the law not to eat as often as possible: epoisse, the local washed-rind cheese (washed in marc, the local unaged brandy, akin to grappa). When it's perfectly ripe, it oozes out of its rind like honey. Stinky in the most wholesome possible sense. This photo was taken in Beaune, the capital of the Burgundy wine trade, where a well-dressed representative of that trade, just back from Japan, shared some of his Sancerre with us.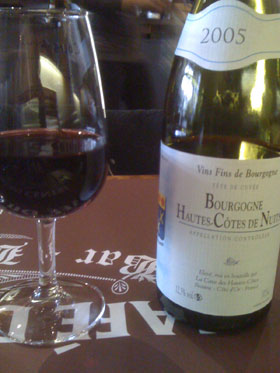 Oh, hi. Another kick-ass bottle of Burgundy. This was in a totally ho-hum-looking cafe in the town of Nuits-Saint-Georges where, like a good tourist, I ordered the Boeuf Bourguignon. They did not phone it in — it was luscious. This memorable lunch cost about $18.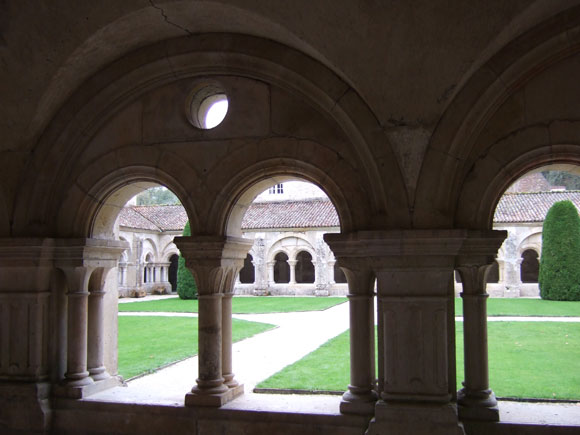 On the way to Paris, we stopped at the stunning Fontenay Abbey. It was established by St. Bernard of Clairvaux, founder of the austere Cistercian order, in 1118. This is a view from the cloister.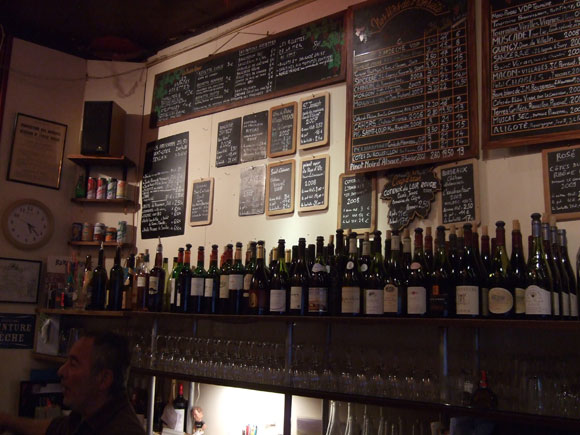 Le Baron Rouge (the Red Baron) is one of those "hidden gems" that was outed a while ago by savvy Paris travelers, so I'm not going to feel too bad about writing it up. You can see above the riches to be found on its chalkboard menu. Also, one of its walls is adorned with wood casks from which you can fill a liter of wine to bring home for short money (i.e. about $5!). It was very quiet the day I visited, but I heard that Sunday afternoons are crowded with patrons enjoying really good wine and charcuterie without the tourist mark-up.
By far my biggest splurge while in Paris was at the fabled Hemingway Bar at the Ritz Hotel, located in the elegant Place Vendome. There I drank a $41 Manhattan with some fellow American ladies of the international cocktail scene: ex-pats Forest Collins, who works on tsunami-warning logistics for the U.N. and writes the 52 Martinis blog, and burlesque performer Gentry Lane; plus Vivienne VaVoom, another burlesque performer who was visiting from Denver. Yes, that's more than I paid for most of my multi-course meals in Burgundy. But the head-spinning journey from drinking pastis in anonymous village cafes with a bunch of old guys to drinking cocktails in one of the most celebrated bars in the western world with a tsunami expert and two striptease artists? Priceless.
Tags: Burgundy, Cluny, Hemingway Bar, Le Baron Rouge, Paris, pastis
Posted in France, Wine | Comments Off on I drank France – part 2