April 15th, 2010
Best Boston blog – thanks!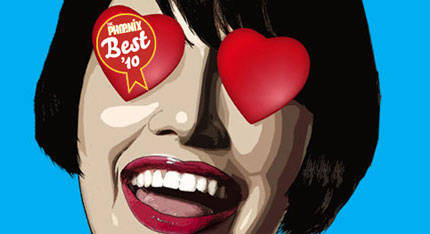 I wish I could buy a drink for each and every imbiber who voted this the Best Blog in the Boston Phoenix' Best of 2010 readers' poll. But my bar tabs are insane enough as it is, so I'll go with a simple "thank you."
I'm tickled that the Phoenix refers to me as an "experienced taproom denizen." Speaking of taprooms, many congrats to best Boston bars Deep Ellum, Drink, Eastern Standard, Franklin Cafe and Highland Kitchen for their wins in various bar/cocktail categories, and to Guerilla Queer Bar for Best LGBT Night.
Cheers and thanks again to all drinkboston readers!
Permalink | Filed under Boston bars, drinkboston in the news | Tags: Boston Phoenix Best 2010