April 19th, 2008
Save the date – World Cocktail Day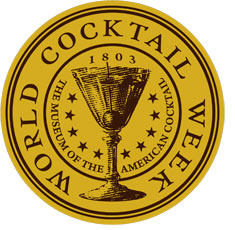 Save the date: drinkboston and Green Street are getting ready to throw another cocktail party. On the evening of Tuesday, May 13, we'll celebrate World Cocktail Day, the culmination of a worldwide slew of festivities marking World Cocktail Week. Proceeds from our event will support the Museum of the American Cocktail, which established World Cocktail Week "to celebrate the rich history of the cocktail and recognize the craftsmanship and skill of the bartenders who have been mixing them for over 200 years."
Green street bar manager Misty Kalkofen, owner Dylan Black and drinkboston have invited a group of notable bartenders, including Museum co-founder John Myers, to mix and discuss a historic drink of their choice, with a range of cocktail styles and eras represented. We'll be part of an international party, with other World Cocktail Week events happening in Aspen, Australia, Chicago, New Orleans, New York, San Francisco, Seattle, St. Louis and Singapore, to name a few.
The Museum, which is always seeking new members, will reopen this July in its original hometown, New Orleans. It'll be housed with the Southern Food & Beverage Museum at the Riverwalk Mall, just outside the French Quarter. Museum curator Ted "Dr. Cocktail" Haigh (author of Vintage Spirits & Forgotten Cocktails) has designed an exhibit encompassing 200 years of cocktail history that includes vintage cocktail shakers, Prohibition-era literature, music, and cocktail memorabilia from the collections of the Museum's founders. The Museum will also offer monthly seminars.
Watch this space for more details about World Cocktail Day at Green Street in the coming week or so — and if you want to receive an invite via email, contact drinkboston at comcast dot net.